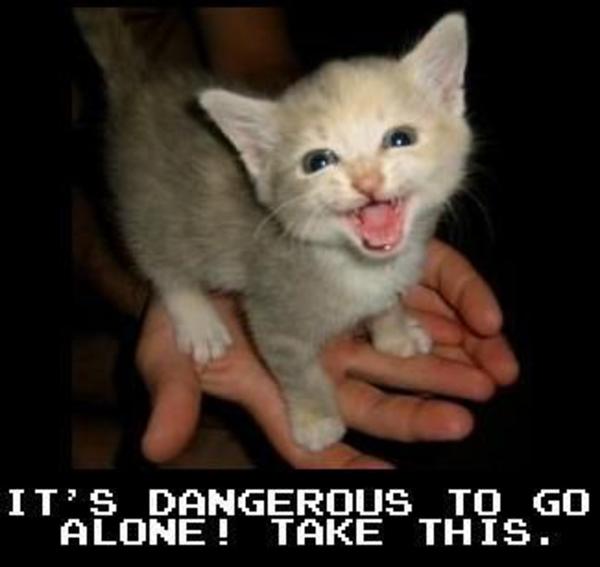 As solitary as writing can be, there is comfort in knowing that other people out there are going through the same triumphs and fears.  Over the years, I've collected bookmarks for writer's blogs that I find interesting or inspirational.
These are shared in no particular order.
Tristan is a friend of Sean "Day 9" Plott.  More importantly, he's a very talented writer that periodically shares interesting insights about being a writer on his blog.  He doesn't seem to post very frequently, and I don't check it that often.  But cruising through his archive, he has a number of good posts on writing.
She used to post quite a bit more to the main page.  Again, this isn't a blog I frequent a lot.  I usually check it once a month or so.  She has a number of articles on writing, with some great ones focusing on the business side.
I'm going to be honest.  I have not read very much from his blog.  I've checked in from time to time, and I've meant to dive into some of his posts, but I mostly added him to my list of bookmarks after sitting in on one of his panels in Reno.  The way he described writing resonated with me.  He's exceptionally prolific.
Emma Newman is simply wonderful.  I met her in Chicago, and she was extremely generous with her time and her advice.  In addition to being open and friendly, she's a very talented writer, with a hugo nominated podcast, Tea and Jeopardy.  I've listened to her book Between Two Thorns on audio, which she narrated.  I also subscribed to an RSS feed of her posts, so I read whatever she posts as soon as she posts it.
Almost any time I reference "Michael" in my posts, I'm talking about this guy.  He's one of my oldest friends, and he's been a huge encouragement in my writing pursuits.  He's independently published several successful series, and he performs live storytelling shows.  As Brandon Sanderson says, "M Todd Gallowglas is the real deal."
I met Setsu at Convolution 2013, when she and I were both in the same writer's workshop.  Later, we tried forming a writer's group, but there were some logistical problems keeping that going.  She's recently had some great successes, with one of her stories published in a Happily Never After, and the launch of a radio play, "Unfortunate Demonic Incident Number 271." Setsu is bold in the places where I am timid.  In addition to blogging about writing, she also talks about feminism and martial arts.
I have not met Lauren in person, though we almost got to meet at Convolution 2014.  Lauren is a writer and a writing coach.  She frequently posts amazingly helpful articles on how to get past the hurdles that are part of being a writer.  I've subscribed to her RSS feed, and read all of her articles as soon as she posts them.
Hugh is a successful, independent author, probably best known for Wool.  I got to sit down at a Kaffeeklatch with him in Chicago, and I knew immediately that if I'm ever successful as a writer, I want to be exactly like Hugh Howey.  He was friendly and approachable.  He was delighted to meet up with people at the convention, and gave us each a copy of his book.
I'm subscribed to an RSS feed for his posts, and read them when they come in.  He mostly writes about independent and self-published writing.  Lately, his focus has been on what's been going on with Hatchet and Amazon.
Jennifer was one of the pros in one of the writer's workshops I attended at Convolution 2014.  Like Emma Newman, Jennifer has been very encouraging.
I've only had Jennifer's blog on my radar for a few weeks.  One of her more recent posts featured J. L. Doty, someone I've talked about here before.
There are other blogs I read from time to time, but these are the ones I have bookmarked.
If you have suggestions for some blogs I should add to my list, please feel free to leave a comment, and I'll check it out!